Board of Directors

Chairman of the Board

Muhammad Ismail Usuf - Executive Vice President/Group Head (Treasury & Capital Markets) - at National Bank of Pakistan (Non-Executive)

Mr. Muhammad Ismail Usuf holds a Master's Degree in the field of Business Administration from IBA, Karachi. He heads the Treasury & Capital Markets Group of the National Bank of Pakistan as EVP. Mr. Usuf was previously employed at Faysal Bank where he was Assistant Vice President of the Treasury Department.
Directors
Abdul Rahim, Executive Vice President at National Bank of Pakistan (Non-Executive)

Mr.Abdul Rahim is EVP/Divisional Head-Financial Control Group at National, Bank of Pakistan. He is an FCA & ACMA and holds experience of over Fifteen years of Financial Reporting , Taxation, Audit and has exposure of largest accountancy firm PWC A.F Ferguson & Co. Chartered Accountants.
Muhammed Farhan Malik, (Non-Executive - Independent)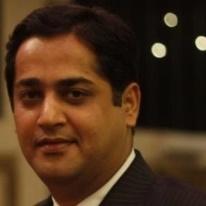 Mr. Malik is an Entrepreneur & Investor with over 20 years of experience in the Financial Sector. He has a Bachelors with Honors in Finance from Florida Institute of Technology, USA and was previously employed as an Advisor to Bank Alfalah Limited; where he was responsible for independent oversight of the Bank's Financial Services (Brokerage) Subsidiary. He has served as the Head of Capital Markets at Pak Kuwait Investment Company for over 6 years, & was also appointed as a Senior Member of the Privatization Commission for over 3 years, in addition to being nominated by SECP as a Director at PSX.
Muhammad Faisal Israr, Vice President at SAPICO ( Non-Executive)

Mr. Muhammad Faisal Israr holds an M.Phil Degree from National Defence University, Islamabad and Bachelor's & Master's Degrees in the field of Business Administration from IBA Karachi. He received trainings at national level in Six Sigma, SAP, Business Continuity Management Fundamentals, Fund Management, Financial & Investment Decision-making, Credit Risk Management, Corporate Social Responsibility and Ethics from accredited institutes. Mr. Israr serving as Vice President at Saudi Pak Industrial & Agricultural Investment Company Limited, having Multifaceted Financial Services experience in Portfolio Management, Mutual Funds, Credits, Investment & Commercial Banking and Research experience in Parliamentary services.
Murium Hadi(Non-Executive - Independent)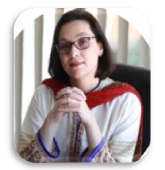 Ms. Murium Hadi holds Master's degree in the field of Business administration from University of Peshawar and also holds a Master's degree in the field of International Finance from Leeds University Business School, UK. She is Certified Expert Financial Inclusion Policy from Frankfurt School of Finance & Management. Ms. Murium Hadi is a senior professional with over 18 years of experience in financial, telecom and development sector. She has diverse experience of designing solutions for digitaland financial inclusion for the underserved and unbanked segments of populations, especially women. Key areas include innovation, experimentation, & research in digital financial inclusion, G2P social safety nets, strategy design based on market-based research and policy recommendations.
Dr. Mushtaq Ali Khan (Non-Executive – Independent)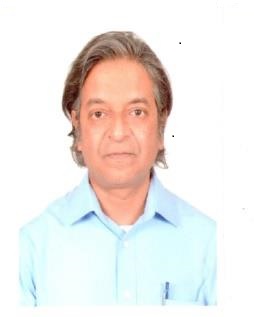 Dr. Mushtaq is an economist with a Ph.D. from Stanford University. He has focused on Pakistan's economy since 1996, working as a consultant for the IFIs (the World Bank, Asian Development Bank, and the International Finance Corporation) and as a scholar at the Woodrow Wilson Center for International Scholars in Washington DC. Dr. Mushtaq has also worked for Citigroup, ABN-Amro Bank, and Bank Alfalah as the Chief Economist. He was the Chief Economic Adviser for SBP for eight years and currently runs his own advisory.
Saeed Iqbal(Non-Executive - Independent)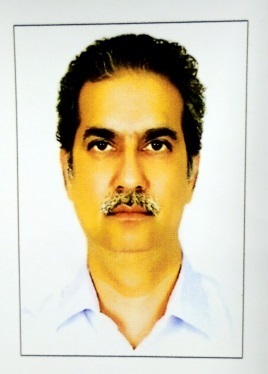 Mr. Saeed Iqbal has extensive experience in Project & Structured finance, Debt Capital Markets, Private and Listed equity as well as General Management and Strategy. From 2006-2020 Mr. Iqbal led the Investment Banking business at United Bank Limited, where he transformed it into one of the most successful Investment Banking platforms in the Market. Previously, Mr. Iqbal worked as the Head of Structured Finance at ANZ Investment Bank and as an Economist with the National Development Finance Corporation. Mr. Iqbal holds a B.Sc. (Econ) Honours degree from the London School of Economics and an MA in Development Economics from the University of Sussex. He has also served on the Boards of NIT and UBL Funds as a Nominee Director.